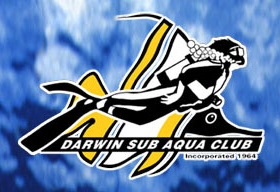 Dive Site <![if !supportNestedAnchors]> <![endif]>Booya
MAX DEPTH <![if !supportNestedAnchors]>22<![endif]> METERS SUNK 1974
LENGTH 130 FEET TONNAGE 262 TONS GROSS
GENERAL INFO
A three masted schooner steel hulled motor sailer used to transport general cargo. The vessel had large freezers and tanks in which to store and transport fuel and usually carried a crew of eight
The vessel was anchored off the Fort Hill wharf the night of the cyclone Tracy. Apparently the vessel was loaded with stores bound for Dili the ships location has remained unknown until October 2003 when divers from Cullen bay Dive located the wreck.
The wreck is virtually intact lying on its starboard side with one of the three masts broken away.
Argosy lemal photo state library Tasmania Booya photo C Beg 1972 ?