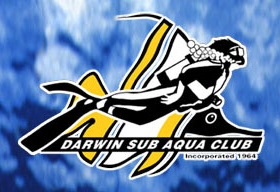 Dive Site KAY LEE
MAX DEPTH 14 Metres SUNK August 2005
LENGTH 50 FEET TONNAGE 15 TONS GROSS
GENERAL INFO
Steel commercial fishing vessel donated by John Conway sunk near the Tipper site at lee point.
The vessel sits upright on the bottom with slight list to port the wheel house and all shade structure are still intact.
There are two open hatches on the fore deck and another open engine room hatch just behind the wheel house.
The wheel house has the door missing and one of the front windows so you can look inside but it is already covered in silt the wheel house is not very big so looking from outside is advised.
Exhaust stacks, radio antennae and work lights are all visible on the wheel house roof.
The wreck has all ready become home to an extremely large grouper , at around 6 feet long he is an impressive sight many other small fish have also made this location their home.