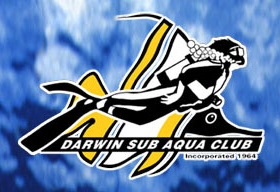 Dive Sites <![if !supportNestedAnchors]> <![endif]>USS Peary (Destroyer)
MAX DEPTH <![if !supportNestedAnchors]> <![endif]>30 METERS SUNK 1942
LENGTH 314.4 FEET TONNAGE 1190 TONS GROSS
GENERAL INFO
Built by William Cramp and sons in Philadelphia, Pennsylvania on 9th September 1919.
United States flush deck destroyer , Clemson class at 314.4 feet long and displacement of 1190 tons.
Containing four White-Foster boilers and two geared turbine engines the vessel could achieve maximum speed of 35 knots
Armament consisted of four 4 inch guns one 3 inch anti aircraft gun several machine guns and twelve 21 inch torpedo tubes.
The Peary saw action in the Philippines only 3 days after the attacks at pearl harbour on 7th December and sustained damage to her superstructure repairs were made and they were order to proceed to the Dutch East Indies. The Peary was attacked in error by RAAF Hudson Bombers near Sulawawesi her steering gear and starboard propeller were damaged.
Repairs were again made and Peary continuing south to Darwin arriving on 3rd January 1942.
The Peary operated out of Darwin mainly on anti submarine patrol, on 18th February the Peary perused a possible submarine contact eventually running low on fuel she returned to Darwin.
On the morning of the attacks its is possible she was preparing to take on fuel from the tanker British Motorist. When the attack started she immediately got underway and was moving out to sea. The ship was hit on the stern by bombs and badly damaged and can bee seen in archive photos well down by the stern and drifting towards the open sea.
The attack killing 80 of her crew including her commander, the damage causing the vessel to sink stern first at aprox 1300 hrs.
The wreck was salvaged to the water line by the Fujita Salvage Company around 1960 leaving all cargo lying on the bottom for all divers to enjoy.
See brochure on the site printed by Northern Territory Government here