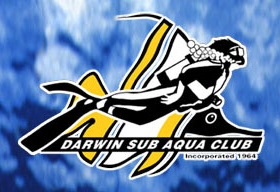 Dive Site <![if !supportNestedAnchors]> Kelat<![endif]>
MAX DEPTH 12 Metres SUNK 1942
LENGTH 261 FEET TONNAGE 1894TONS GROSS
GENERAL INFO
Built by Duck and company at Stocks on Richardson, England for Bates and sons in 1881.
Iron hulled fully rigged sailing ship tonnage 1894 gross three masts and two decks @ 261 feet long
Requisitioned by RAN in 1941 and in February 1942 it was towed from Fremantle to Darwin fully loaded with coal.
On the day of the attack she was anchored in the harbour and was strafed by machine gun fire eventually sinking a few days latter
The sinking may have been by neglect as in the confusion after the raids it is possible no one remembered to continue to run her pumps to keep her afloat.