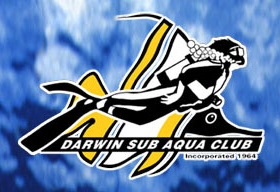 Club News
dive trips 2016
East Timor 18-25 September 2016
If you would like to be part of this trip Contact Grant on 0427600364 or via the email turk13@bigpond.com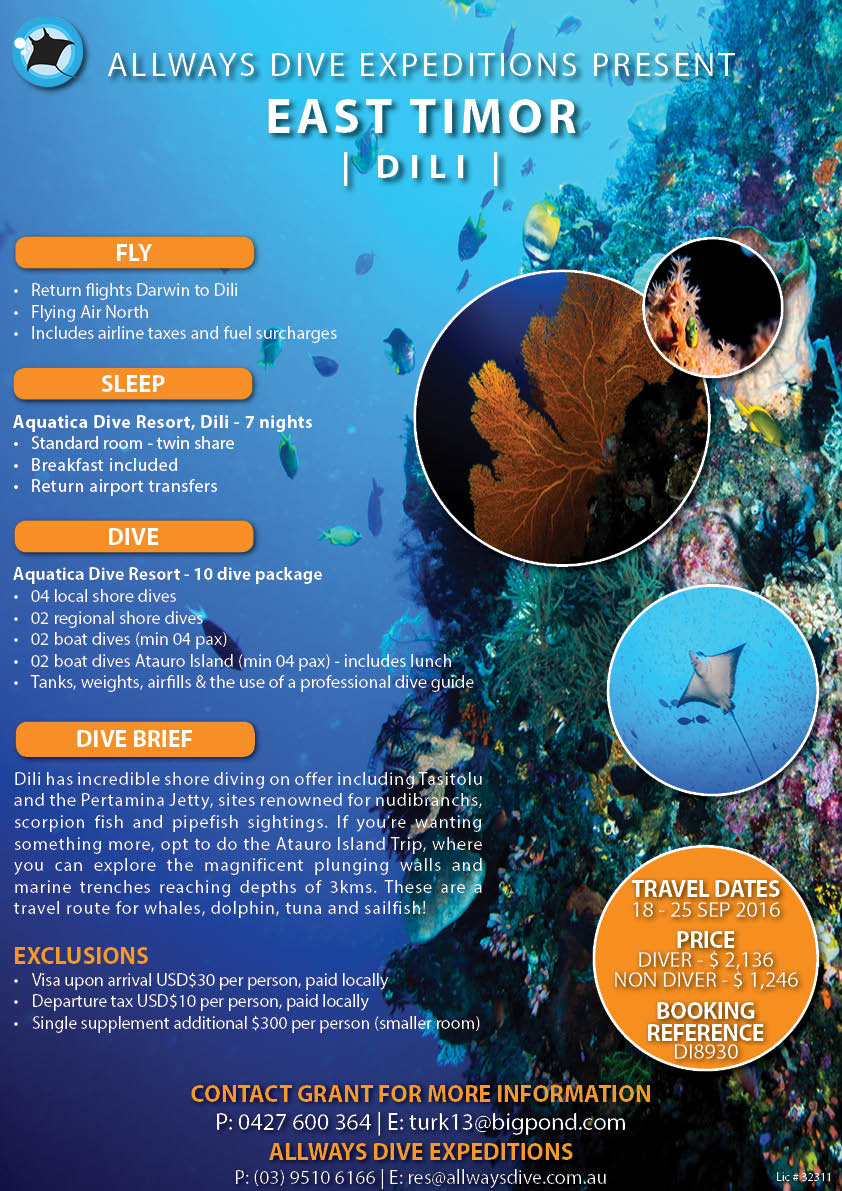 please download fill out and return to Allways Dive expeditions please let me know if you are coming along on this trip
2015 Palau
2014 dive trips Thailand
2013 dive trip to Coron Philippines
2012 Dive trip Solomon Islands Bilikiki
2012 dive trip Palau
2011 Dive Trip Truk Lagoon
2010 Timor leste Inaugural Dive Photo Competition
On Saturday 9 October 7 intrepid divers from DSAC flew to Dili, East Timor for the first ever Timor Leste International Dive Photo Competition. We were to spend a week as buddy divers for the contestants, with one lucky individual receiving a last minute "wild card" entry into the competition.
In all, 32 divers from 9 different countries were hosted by a great organizational team, with each provided with their own individual driver and "microlet" (i.e. mini van), plus drivers aide and buddy diver. Over the 4 days of the competition, divers had the choice of 10 separate dive sites along East Timor's northern coastline, which provided a great range of photo opportunities from macro "muck" dives, coral gardens, walls and a pier. The quality of the diving was exceptional, and lived up to the organizers description of "Untouched, Unexplored, and Unbelievable". It was such a thrill for all of us to encounter tremendous diving conditions, with great visibility, truly pristine marine environments and abundant marine diversity, all within an hour and a quarter's flight from Darwin (pinch me!). The dive sites were all shore access, which made their pristine condition all the more surprising and appealing to divers.
Not having been on another photo competition before, we were all a bit unsure of what to expect. A lot of diving was fit into the 4 days, with everyone generally away in the microlets by 7:30am and off along the coast for three dives, with return times around 7pm not unusual, and for some a night dive. Each DSAC member was teamed up with a photographer which they buddied for the 4 days duration.
For everyone from Darwin it was a pleasure just to be able to see their own buddies, let alone the great marine life to boot. Notwithstanding this, some may have preferred a bit more variety in their photographer's choice of dive sites, after all there is only so much interest a longsighted, retired gentleman can feign on "Leprechaun" spotting, isn't that right Greg. It's allright, Dewi has plenty of torches! The conditions were good for all but the third day after rain overnight made conditions a bit cloudy on the eastern sites. Like Darwin, Timor was having an unusually brief dry season, with rain normally very scarce at this time of year. Anyway, it gave us all that "cosy" feeling we're used to in Darwin.
Additional evening activities included a display of traditional Timorese dancing, evening presentations on professional underwater photography/videography, and the official opening of "The Underwater Water World of Timor Leste" multimedia exhibition by President Jose Ramos Horta in Dili.
In addition, said lucky individual was treated to a helicopter flight provided for the photography group in 2 oversized, Russian built UN helicopters piloted by very courteous Russian pilots. Our pilot was a little bit lost for words when mobbed by 17 members of the Paparazzi when giving his safety briefing! The flight gave us a birds eye overview of the dive sites and Timor in general, and was a most unexpected treat.
On the Friday after the diving while the judges made their decisions, people had the day free to do as they pleased, with some from Darwin making the climb up the hill to Dili's famous huge statue of Christ, others just preferring to catch up on some chill out time. Friday evening everyone was transported to the Presidential Palace as guest of president Jose Ramos-Horta for the presentation evening and dinner. The quality of the winning photos was amazing, and it was a real surprise for yours truly to pick up a third prize in the Clinger category. There was much celebration into the wee hours on a great weeks diving for many, with James and I requiring a forceful wakeup for the Saturday morning departure flight back to Darwin (thanks Mike). To be honest, getting left behind wouldn't have been so bad!
The camaraderie and friendships built up amongst and between competitors, support divers, organizers and support crew was for me as rewarding as the diving itself. No doubt we will be hearing again from the South China Diving Club from Hong Kong, hell they're not so bad! And the Aussies weren't too bad either, not sure I'm up to the challenge of a big night out with Dave, though!
Hats off to the organizers for not only coming up with the photo competition concept as a way of promoting this truly wonderful resource to the international diving community as well as getting the local Timorese community involved, but also for being able to pull off such an organizational monster with hardly a glitch. Congratulations to Sean Ferguson-Borell, Daniel Groshong, MJ, Melanie and all the other individuals involved. We had a ball, and we will be back!
Obrigado barak, Timor Leste!
Peter Teagle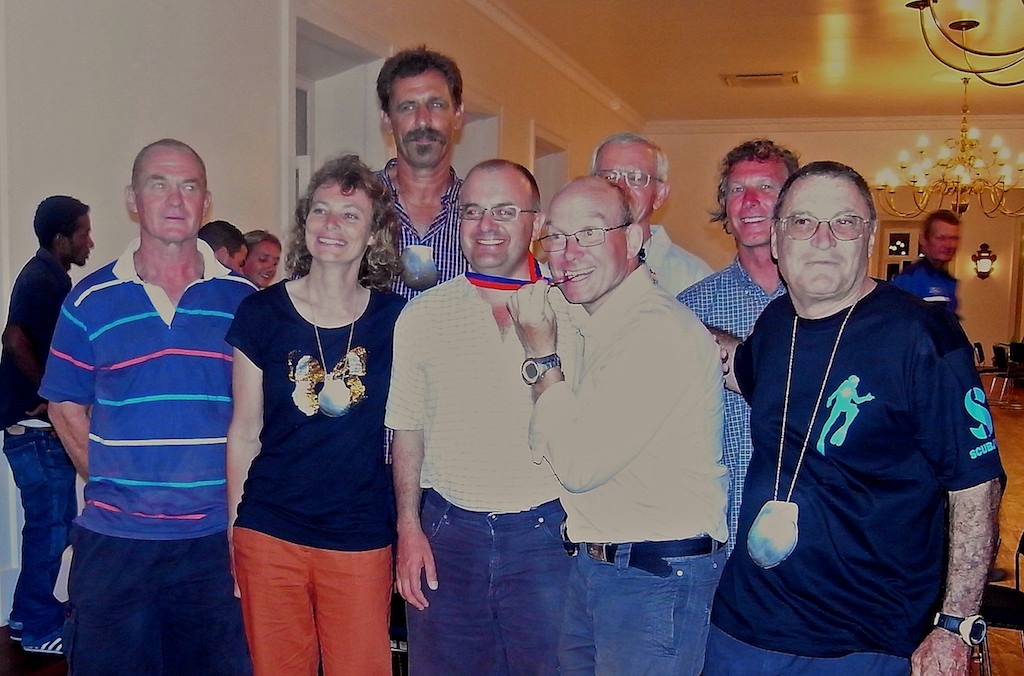 PS
To see more photos, the official competition site is here: http://www.underwatertimorleste.com/
To see some more photos, head to my Flickr page: http://www.flickr.com/photos/peterteagle/
Also check out Alex Grioni's web site, amazing macro Alex! : http://www.alexgrioni.com/
2010 Dive trip to Kavieng PNG
19 members and friends this year travelled to Kavieng in PNG many spending time in Cairns on the way over or the way back. As usual staff at Allways dive Expeditions did the booking etc for us. (thank you Tracey)
The Diving was done through Scuba Ventures, Dorian picked us up at the airport and transferred us to Nusa Island retreat before filling in the required forms. It is recommended all divers visiting remote dive locations take out Dan insurance you are a long way from help.
There were a few dives that need to be mentioned the Der Yang was dived on what had to be described as a fantastic day with great visibility ( a couple of our members were alleged to have grumbled another trawler/coastal trader, that was until they hit the water )
The deep Pete biplane wreck dive was on par with the best you can do any where, several good photos were shot on this day
The Catalina/ wreckage site was another good dive.
Dorian and Cara made us all welcome. Dorian took photos of the group during the trip and put on a slideshow before we departed, he also provided a DVD of photos to all Divers.
The accommodation was at the Nusa Island Retreat, a small island within sight of the mainland the rooms are a mix of on suite bath rooms or shared facilities. All built from timber with traditional thatched roofs all rooms were clean tidy and provided mosquito nets over the beds.
The staff at Nusa Island were excellent arranging transport and snorkeling and sightseeing trips for many of our group.
The dining room Bar area is located in the center of all the rooms, the food provided by the resort was fabulous with a wide variety on offer every evening.
This Area was used by Dorian on 2 occasions to show some of the excellent photos he has of the area and the creatures that live here. Some of Dorian's photos are in the photo page and well worth a look.
Many people took advantage of the last day to do a local sightseeing tour visiting waterfalls, Eel garden, tree house an a attempt at surfing (some of our members can remember when they could do it)
2009 Dive trip to Puerto Galera, Philippines
25 members and friends this year travelled via Singapore to Puerto Galera in the Philippines many spending time in Singapore on the way over or on their return. As usual Jess at Allways dive Expeditions did the bookings etc for us.
The Diving was done through Action Divers, Ross made us all welcome and made the non divers among us more than welcome making sure they were part of all non diving activates . Action Divers arranged a 'Meet and Greet' night at Portofino Beach Resort and near the end of the week a 'Sunset Cruise' with a few drinks. Part of the cruise was a short stop and a visit to the 'Rock n Roll Bar' ( a few more drinks) and return trip to Portofino for a Mexican banquet. A great night was had by all.
Many people took advantage of the last day to do a local sightseeing tour visiting waterfalls, the suspension bridge, golf course and White Beach. The tours were in the local jeepnee style vehicles and lunch for some was enjoyed at an Italian Restaurant recommended by Ross.
Between us we visited several restaurants during our stay and found the food always excellent.
Australian dollars were easily cashed into pesos and we found the people friendly every where we went.
The accommodation was split between Portofino and Out of the Blue Villas
Portofino is of Spanish-Mediterranean design located right on the beach with a pool overlooking the beach.
Out of the Blue with its spectacular views and excellent standard of accommodation was well worth the climb up the many stairs every day.
2008 Dive trip to Madang in PNG
18 members and friends travelled to Madang on the north coast of PNG for a relaxing weeks worth of diving the trip was arranged by Jess at Allways dive Expeditions.
The accommodation was at Jais Aben resort and the diving was arranged by Aquventures located in the resort complex.
The package included 12 dives some members of course did extra afternoon dives and a night dive.
We also attended a seafood buffet at the Coastwatchers hotel, went into the Chinese restaurant one night and also attended the local game fishing club BBQ on the Sunday night before departing on the Monday afternoon flight.
2007 Dive trip to Vanuatu, Santo and Solomon Islands
Members and friends recently travelled to the Espirito Santo to dive the President Coolidge Wreck. Some travelled via the Solomon Islands and out to Tulagi diving the Destroyer Aaron Ward and other wrecks near by. The trip was arranged by Allways dive Expeditions and majority of the accommodation was at the Hotel Santo.
10 dives were arranged as part of the package through Aquamarine up to 9 dives were done on the Coolidge and 1 dive at Million Dollar point. Some took the opportunity to also do a reef dive from the dive shops boat. Some members stayed a few extra days and dived with Allan Power.
The SS president Coolidge Was launched in 1931 and after the attacks on Pearl Harbour was converted to a transport ship.
On 26 of October unaware of the mine fields protecting Santo harbour and fearing attack from submarines the captain proceeded into the harbour striking 2 mines.
The captain realising the ship was going to sink ran the vessel aground. There were 2 casualties 1 in the engine room from the initial explosion the second captain Elwood .J. Euart went down with the ship after successfully saving others.
A memorial to captain Euart has been placed overlooking the wreck site.
2006 Dive trip to Truk Lagoon
Several members of the Darwin Sub Aqua Club recently made the journey to Truk lagoon in the Federated states of Micronesia.
Spending 7 days aboard the SS Thorfinn diving the Japanese wrecks sent to the bottom during Operation Hailstone.
Operation Hailstone was the code name given to the raids on 17th and 18th of February 1944 by US forces.
SeaWolf Production's website provides a great deal of information on Operation Hailstorm.
Truk is without parallel the world's greatest wreck diving in a wonderfully comfortable location. The spectacular remains of around 70 wrecks lie accessible to most divers.
The Wrecks are spectacular all in their own way due to the coral growth on the shallower wrecks or the lack of growth on the deeper dives.
Truk's sheltered lagoon offers warm clear virtually currant free water providing excellent dive conditions.
We departed Cairns on Friday 28 April 2006 at 00:10 AM and arrived in truk at 10:00AM via Guam. We spent two days relaxing at the Blue lagoon resort did some local sightseeing tours to the Former Japanese Communications headquarters.
The site consists of several buildings made from extremely thick concrete 4 to 5 feet thick to provide protection from Allied bombing raids.
We also visited a gun emplacement a tunnel had been dug well into the hill side and was strategically placed looking out over the lagoon.
We were picked on Sunday afternoon by of the Throfinn's Ridged inflatable dive tenders and taken on board. Usual forms were filled out and a general orientation of the vessel was given by captain Lance Higgs.
During the 7 days aboard we did up to 24 dives these included the following wrecks
submarine I169 Kiyosumi Maru Rio De Janerio maru
Fujikawa Maru Hoki Maru Yamagiri
Kansho Maru Sankisan Maru Unki Maru
Nippo Maru Heian Maru Sanfrancisco Maru
Gosei Maru Micro Trader Futagami Salvage Tug
Shinkoko maru Hoyo Maru Dihatsu junction
Aikoko Maru Yubae maru Seiko Maru
Betty Bomber